e-Job
e-Job service helps to
"find the best matching of people to people"
In full time and part-time job change support services, our expert career advisors will introduce the best job information to you.
According to the problems and requests of each person, we carry out everything from the start of job change to flexible support after the job change, without any fees.
Work that we introduce
Other than full time and part-time, e-Job introduces work to persons who want to work as interpreters, on internships, on working holiday, as tutor and as domestic helper.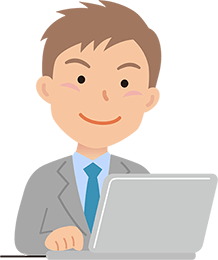 Full-time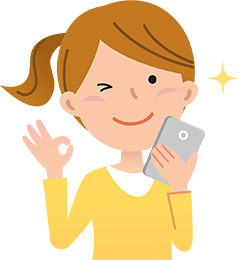 Part-time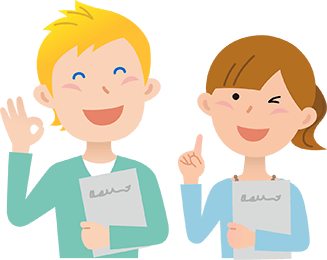 Interpreter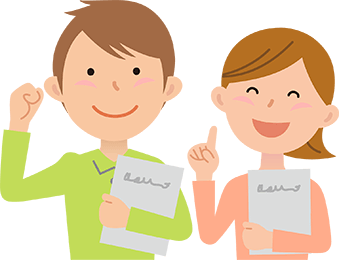 Intern/Working holiday
Tutor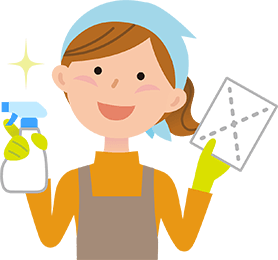 Domestic helper
Introduction result (Partial)
Sales staff
Reception staff
General affairs staff
Accounting staff
Human resources staff
Customer service staff
Technical engineer
IT engineer
Consultant
Editor
Chef
Hall/parlor staff
Filipino domestic helper
Hong Kong domestic helper
Quarantine support staff
Event promoter
Event interpreter
Internship personnel
Working holiday personnel
Tutor Other
If you are interested in our services, please contact us through the button below.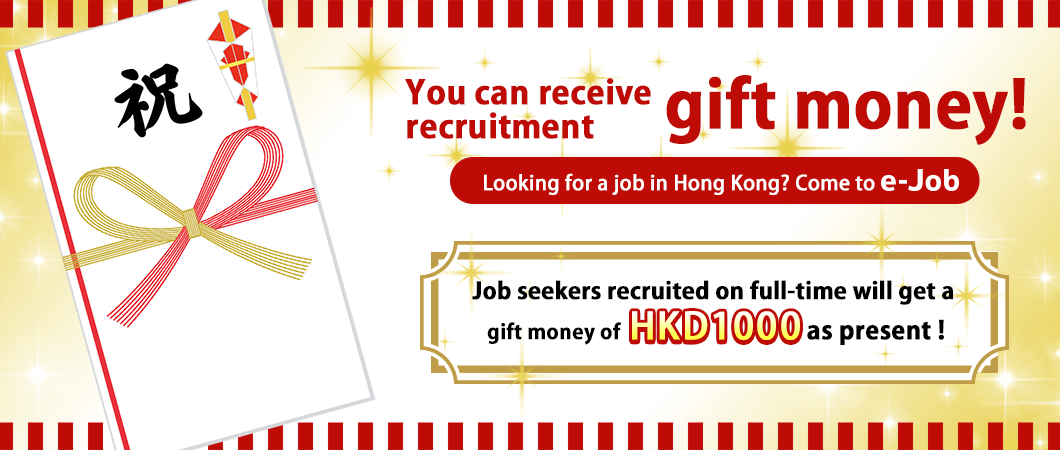 What is recruitment gift money?
If you are recruited via e-Job and cross the guarantee period, we present gift money to you.


How to get the recruitment gift money?
You can apply if you meet the the following 3 conditions!

Job seeker registration
was done at the e-Job site

Recruitment
was decided via e-Job

Crossed the guarantee period
at the recruited company
Promise of service quality to persons who change jobs or seek employment
Basically, we will

get in touch with you within 24 hours

of contacting us.
After the first interview, we will

inform you about the availability of job offers within 24 hours.

We will

timely announce the results of document screening, interview,

etc. on arrival, thereby eliminating the anxiety of our customers.

We contact you from time to time, on arrival of job offers for which your experience can be utilized.

We provide

necessary consultations before joining

such as advice on retirement procedures, etc.
Our job change/employment service usage flow
Free registration
(completed in 3 minutes)


To use the services of our company, it is necessary to register, for free, using our entry form. Please complete the registration by selecting the desired job change date, location of work, kind of work and annual income, etc. Registration format is simple and can be completed within 3 minutes.
Confirm the course of action with career advisor


After checking the received application contents, a dedicated career consultant will directly meet and interview or interview over phone. While asking about past experience, the consultant will organize and analyze your objective strengths and weaknesses that are difficult to identify by oneself. Also, the future course of action will be decided together, by asking you about the desired conditions at the new work place, etc.
Introduction of the most suitable job information


Once your course of action has been decided, we will start introducing job offers. Since we also have plenty of private information that is not posted on our website, we will suggest job information that match your expectations. Of course, it is also possible to apply for job information posted on the website. Further, we also advice the techniques for writing the curriculum vitae and for succeeding in the interviews.
Recommendation to the applied company


We recommend you to companies, to which you are willing to apply. While recommending, we make various adjustments such as interview date and time, provisional offer period, desired salary, etc. and give the final advice for recruitment. Our career advisors will contact you regarding the selection process, as appropriate. Please be assured that the matter of your job change will not be conveyed to your current working company.
Care after provisional job offer


Our career advisor will support any consultation regarding joining, etc., even after successful job change. We provide advice on leaving the company, to persons who have pending procedures when they retire. Also, our career advisors will continue consultation if you face any problems in the new work place. Please feel free to consult with us for even trivial matters.
Voices of job seekers
Job change to PR department of a food company

I was trying for a job change for several months because of the restructuring at my work place owing to business deterioration; I was continuously getting rejected in document screening. Still, I was able to get a provisional offer in the PR department of a Japanese food company after repeated applications, after receiving careful guidance on resume writing style liked by Japanese companies and on how to respond in interviews. Since my last job was general affairs work, there were uncertainties regarding work. With careful guidance from my new supervisor, the number of places where I could play an active role, also increased. Also after one month of joining, I received the gift money of HK$1500.

Hong Kong citizen in thirties
Job change support including obtaining a visa

I wanted to work abroad at least once and started working as a local recruiter in a consulting company, but in about 3 months I understood that my language ability and knowledge were not catching up and it became difficult to continue the work. Also, in my case even if I found my next work place, I had the task of getting a work visa with the next company. That concern led me to consult with e-Job Agency which could support me with getting a visa. Among the job change activities, I got guidance on the importance of searching a work place after doing self analysis and advice on a visa strategy, for getting a visa for the new company.

Japanese citizen in thirties
Job change from a Japanese to a foreign financial institution

3 years ago, I came to Hong Kong as an expatriate of a Japanese financial institution, but I was asked to return. Since I got used to living in Hong Kong and had a strong feeling of having a great chance in Hong Kong, I made up my mind not to return and to continue working in Hong Kong. Since Hong Kong is positioned as an international finance center, there are a lot of chances for job change in financial institutions. Among them, as a challenge, I decided to work for a foreign financial institution to which I was introduced. My annual income is more than my previous job, but since foreign companies are result oriented, I am always working with tension.

Citizen in forties
Experiencing internship in a Japanese company

I consulted over email if it would be possible to do an internship in a Japanese company, using the summer holidays at college. I immediately got a reply, there was a simple interview and I conveyed that I would like to do a design related job. After that, I was informed that a Japanese advertising agency seeking design assistant was found; I was able to experience my first social (working) experience for a month. In addition to getting a valuable experience, I also received my first salary. I want to study harder to get a design-related job in future.

College student
Company Profile
| | |
| --- | --- |
| Company name | e-Job Agency Limited (易職有限公司) |
| Name of representative | TAKAHASHI, Masahiro |
| Address | Flat 1, 5/F, Cammer Commercial Building, 30-32 Cameron Road, Tsim Sha Tsui, Kowloon, Hong Kong |
| License number | Employment Agency Licence 63457 Helper Agency POLOHK-0819-136 |
| Date of establishment | 21 June, 2017 |
| Phone | +852-2506-3118 |
| FAX number | +852-2366-4299 |
| Email | contact,e-job.hk |
| Map | |
Other services
Domestic helper introduction service

Our company introduces full-time Filipino domestic helpers and part-time Hong Kong domestic helpers on contract, at reasonable fees.
Uchida-Kraepelin test

With a history of over 90 years in Japan, this test is used by 700,000 people a year. From the test results, the characteristics and behavioral features of examinees can be seen in a minimum of one day's time.
If you are interested in our services, please contact us through the button below.